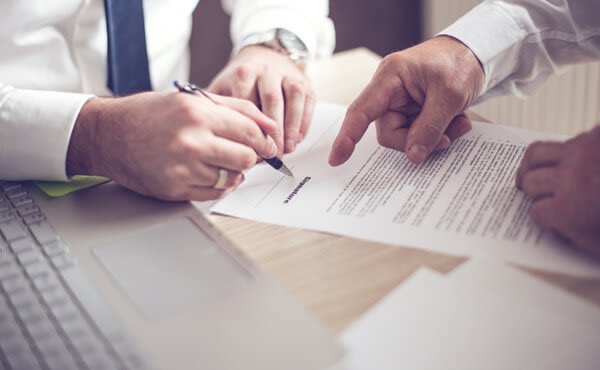 Before going into law, Stephen P. Hanudel took an interest in politics. With a desire for fairness, he wanted to represent those who are disadvantaged and underserved in society. He wanted to give a voice to them and help them get a fair shake and soon realized that the best way to do that was by becoming an attorney.
Education and Experience
After completing his Bachelor of Science degree in Accounting in 2003, Stephen pursued a Master's Degree in Taxation and completed it the same year he graduated from law school, in 2008. The initial plan for Stephen was to go into tax law exclusively, but at the height of the recession, Stephen lost his job and opened his own practice.
Stephen P. Hanudel, Attorney at Law
As a solo practitioner, Stephen enjoys the opportunity to pick the cases he is passionate about and to give each of his clients service that is tailored to their individual needs. Stephen also enjoys the freedom to take on appeals cases with the goal of fighting for a favorable outcome for his clients. He also takes appeals cases for the possibility to set precedent— to change the law in an effort to make it better.
I have always been passionate about justice and fairness. Through my work, I strive to have an impact on the system so that money and status doesn't matter in the outcome of any case.
Personal Standards of Practice
Stephen makes a point to give all of his clients the same high-quality service and makes their successes a top priority. His standards and approach to his cases include:
Listening to what the client has to say — even if it is unrelated to their case

Conducting independent research and checks details and facts for accuracy

Disregarding labels that the system and society have assigned to the client

Never overlooking any details, no matter how insignificant or irrelevant they may seem
Stephen uses these standards to guide his approach, how he crafts strategies, and how he interacts with both his clients and the opposing party.
Areas of Focus
In his practice, Stephen has specific areas of the law he focuses on and that he has exceptional expertise in. These areas are:
Criminal Defense

Post-Conviction & Appeals

Personal Injury

Wrongful Death

Social Security Disability

Tax Law

Civil Litigation
If you are in need of legal advice or representation for any of the cases above, Stephen can help you. With his unparalleled skillset and desire to help others get a fair shake, you can rest assured that your case is being handled by someone who puts your success before their own.
The Right Attorney For Your Case
Whether you have never retained an attorney before or you have been represented in the past, you will benefit from Stephen's service and counsel. He is committed to serving his clients' cause and will dedicate his time and talents to the pursuit of your best interests. Call his office now for a free consultation.
Bar Admissions
Ohio State Bar, 2008

US District Court Northern District of Ohio, 2009
Education
The University of Akron School of Law, 2008

The University of Akron, Masters, 2008

The University of Akron, Bachelor's of Science, 2003
Professional Associations & Memberships
Ohio State Bar Association

Cleveland Metropolitan Bar Association

Medina County Bar Association

Lorain County Bar Association